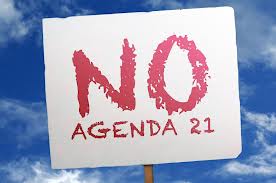 Reid was honored to be George Noory's guest two weeks ago on Coast to Coast AM Radio for a two-hour interview. The call-ins were terrific and the discussion on Agenda 21 and other local, state, federal, and International grabs for your property and property rights hair raising. This is a BIG deal – and it's not future thinking. It's happening right now, probably in your community, sometimes carried out by innocent bureaucrats who simply don't know. Ever hear of regionalism? How about Smart Growth? You need to listen so you know what's happening behind the scenes when you hear these terms from none other than our president, EPA, Department of Transportation, HUD, and other government agencies. Listen to George and Reid discuss real life stories, real people, real horror, happening right now.
[ca_audio url_mp3="http://ontherightsideradio.com/wp-content/uploads/2013/07/Coast-to-Coast-Show-2.mp3″ url_ogg="" skin="regular" align="none"]
Reid's Detroit Shows:
Go and meet Reid in person at the Golden Buffalo Bill Days, July 26 – 28. 
---
 More Important Articles to Read: