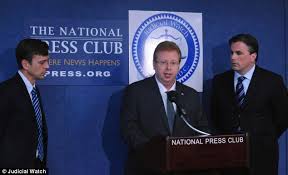 Join Reid and Dr. Larry Kawa, D.D.S.–doctor, philanthropist for decades for a startling discussion of the legal Achilles tendon of Obamacare, the lawsuit Larry has brought with Judicial Watch, and several other legal actions that have a high likelihood of surviving and winding their way through the Federal court system like patriotic rule of law arrows to the heart of the act that was passed based on continued and unequivocal lies by the President himself. And Dr. Kawa is not asking for one dime of support. This patriot is taking on the dragon himself. Ironically, it is Obama's own acts that may serve to undo this statute now hurting millions, raiding premiums and deductibles on all, and extracting a terrible price–to grow only more steep on ladies, elderly, and families. This is the stuff you won't hear on the main stream media, and certainly not dirty little secrets the administration is going to share. Information is the first line of defense. Don't miss the slew of articles below, and the interactive map showing price rises by state, gender, and age for all states–a whole additional wealth of information from many sources, along with videos. Sunshine is the disinfectant for this bacteria that has been purposefully injected into the American system–while you were told it was wonder a cure all wonder drug.
 Visit Dr Kawa's website here
Obamacare begins to threaten everyday Americans "Watch the Video"
---
Important Articles to Read:
Audios are restricted to registered members. If you are an existing user, please login. New users may register below.